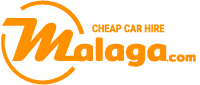 Rentals cars malaga spain - Car Hire Malaga Airport - Car Rental Malaga Airport
Cheap Car Hire Malaga provides car hire with all the services necessary to move around with the freedom that a vehicle offers you. Whether you arrive in Malaga by land or by air; we offer you a fleet of Cheap Car Hire Malaga Airport, vans or motorbikes with numerous extras. Enjoy to the maximum your trip by picking up your low cost vehicle at the train station or save money with our Malaga airport car hire.
To have a vehicle as soon as you reach your destination, consult our reservation search engine of car hire Malaga and complete the booking online safely and comfortably. Without having to give your bank card, it reserves your car hire Malaga no credit card. This way, you can count straight away with a cheap hire car Malaga completely adapted to your needs.
Pay your car rental on arrival
No Fuel charges
Full Insurance Protection
We meet and greet at Malaga Airport
Unlimited Mileage
All types of cars
No Bróker ( own Fleet )
24/H Breakdown road assistance
Rent a car Malaga Airport - Rentals cars malaga spain - Parking Malaga Airport
You do not need to compare prices if you want a Cheap car hire Malaga Spain
Are you looking to car hire Malaga airport compare? You do not need to compare prices, as you will not find a budget car hire Malaga cheaper than ours. To reserve the best car hire Malaga airport you only need to initiate a search in the form above. Use our form to look for your car, van or motorbike and find the best price for an economy car hire Malaga.
We have many types of car hire Malaga Spain from economic to of top class, manual and automatic, with air conditioning, from 5 to 7 and 9 seats… Rentals cars malaga spain with serviceability and fitted to your needs.
Options for the Best Car hire at Malaga airport
One of the things you take into account when you rent a car, are the types of rents of car that every company has. In general, they are of two types: Single destination, so collect and return to Malaga airport or, the best care hire Malaga for multi destination, that is returning the hire car to another destination. Clearly the prices change depending which type of rental you choose.
Manage your online booking for the best Rentals cars malaga spain
Make your car hire Spain Malaga on our web page in the easiest and fastest way. Our clients have valued us with a high grade of satisfaction, from the reservation till when they hand back the keys of the car.
All inclusive Car Rental Malaga Airport
When making the reservation, one of the most important options is in the method available of payment. Companies have different policies about their methods of payment, monetary remuneration, and types of cars, how many day rentals and the coins that are accepted. We are one of the best car rental Company Malaga airport offering our all inclusive car hire Malaga service. We offer our Rentals cars malaga spain with everything included. We have a large range of payment methods so that the client chooses the one that better adapts to their needs, we offer you the possibility of paying by means of bank transfer or if you prefer you can pay when you pick your car up by credit card or in cash. We offer the best services of Car Rental Malaga Airport no fuel charges. We are available in the city airport. This way, any person can enjoy these services as soon as they arrive to the city.
Why use Cheap Car Hire Malaga
From Cheap Car Hire Malaga, you will have the largest selection of cheap car rental Malaga and get the most out of your visit to the city or to others of the Costa Del Sol. The rental options are different: without excess, without limit of kilometres... Simply fill out the form above and all the options will appear. If you are travelling with a wide group of friends or family, we have also minivans of 7 and 9 seats. And if you need a wider range of hire cars, we have a partnership with Albacars.
Unbeatable prices of Rent a car Malaga Airport with Cheap Car Hire
Apart from the historical centre and shopping Malaga has 16 urban beaches and natural parks to enjoy your vacation. Thanks to our low prices, rent a car Malaga airport you will be able to move between these places and enjoy your holidays with your car rental in a more comfortable way. Nearby cities like Torremolinos, Marbella or Fuengirola where you will find the best hotels, so you can remember your stay on the costa del sol for years. You can book a car with us also for your car hire Marbella.