When organising any kind of trip or getaway, one of the most important decisions we have to make is how we are going to get around the area. That is why when visiting Malaga, a really popular alternative nowadays among visitors is to opt for a car rental at Malaga Airport upon arrival on the Costa del Sol.
It is a very comfortable and easy way to move freely around the city, discover the interior of the province and travel along the Costa del Sol municipalities, without depending on public transport and enjoying such interesting advantages as the ones we are going to discuss below.
In order to organise a perfect trip to Malaga and the Costa del Sol, in a way that covers all our needs, we have to think carefully about which means of transport we are going to use to be able to move around the cities and surroundings, with the maximum guarantees of quality, safety and comfort.

If we want to meet all these requirements and be able to make a first-class trip adapted to our mobility needs, there is nothing better than opting for a transport alternative as popular nowadays as car hire in Malaga.
We are a professional car hire company with years of experience in the sector offering the best guarantees. Discover all the advantages of renting your car in Malaga with us, at the best price!
Advantages of renting a car at Malaga airport with us
If we want to make the most of our trip to Malaga and visit some of its most emblematic places without any problem, an undoubtedly interesting and useful transport alternative is a rental car. A very comfortable and easy way to get around the area with total freedom and flexibility, without having to use public transport, which can often be very complicated and time consuming, in addition to current safety measures to take into account.
Car rental at Malaga Airport can also be a much more comfortable option to get to know the cities or make a trip to one of the beach areas. For example, you can easily carry in the boot anything you need to enjoy your holidays without any problems and without having to worry about transport.
We are a professional and quality company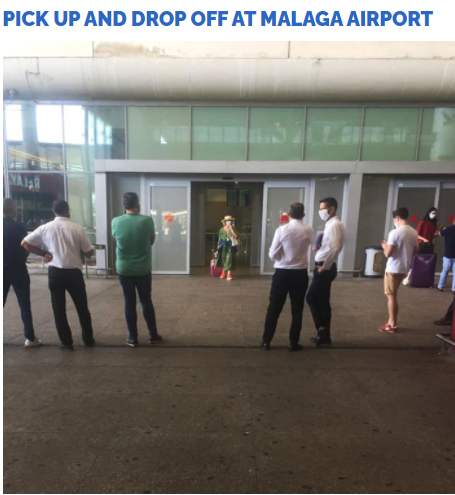 Our company offices are located just five minutes from Malaga airport, making it a perfect transport option if you are travelling to the city by plane.
What's more, and this is where we differ from all other car hire companies at Malaga airport, we bring your car directly to the Arrivals terminal. You don't have to share transfer minibuses with other customers, nor wait in queues with other people for the delivery of your car. Maximum guarantee and maximum security. Minimum risk: Pay upon arrival!
We have a large and varied fleet of cars in excellent condition, from which users can choose, depending on their needs for space, driving or comfort. All at the best Price, check it out!
7 good reasons why to hire with Cheap car Hire Malaga
Discover with more detail why its such a good idea to opt for a car rental at Malaga Airport with us!