Unfortunately, currently our English guests are not allowed to travel to Spain right now, hopefully this situation will change again soon to normal. Meanwhile we keep you updated about everything you need to know before travelling.
• Passengers coming from abroad have to hand in the completed Health Control Form at the airport (download it here: spth.gob.es or the mobile app). The form has to be sent to the authorities 48 hours before the flight.
• Once sent, you will receive an email with a QR code that will allow you to access the destination airport. You must have it printed out or on your mobile phone. There is also the option of filling in the printed form for those who do not have the means to complete it digitally.
• All passengers (except those under 6 years of age) coming from a country or area at risk must have a PCR or a TMA for SARS-CoV-2 with a negative result, carried out within seventy-two hours prior to arrival in Spain.
• The document must be the original, written in Spanish and/or English, German or French on paper or in electronic format and contain at least the name and surname of the traveller, passport or ID number, date of the test, identification and contact details of the centre carrying out the analysis, the technique used and a negative result.
• Entry by air from the UK is restricted, so only nationals or residents of Spain can travel to Spain.
• Check-in, security control and boarding is done at T3. Docks C and D are operational.
• The terminal 2 is closed.
• The use of the mask is mandatory.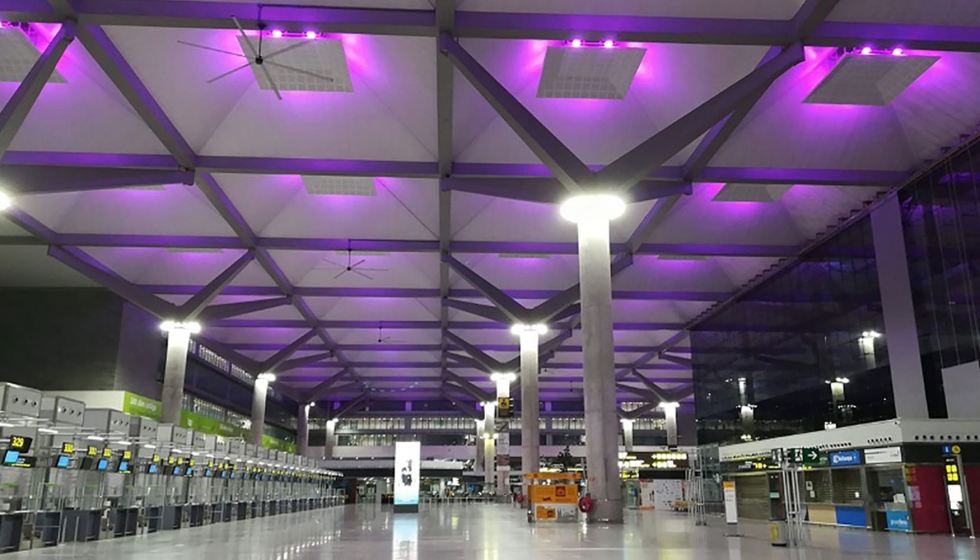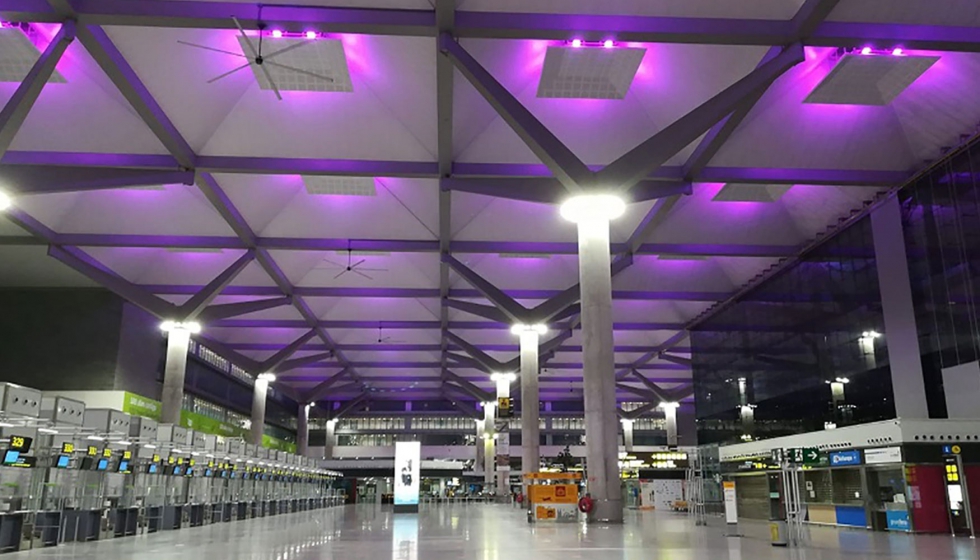 • It is forbidden to enter the airport terminal for anyone who is not going to travel. Only passengers and accompanying persons needing assistance are allowed to enter.
Travelling from the UK to Spain
31 December 2020 was the end of the transitional period provided for in the agreement on the United Kingdom's withdrawal from the European Union.
Documentation requirements
From 1 January 2021, all passengers on flights from the UK will be required to carry a passport. It will be compulsory to stamp the passport and to answer a series of control questions asked by the National Police.
Pets
Pets must have a valid microchip and rabies vaccination. As far as documentation is concerned, the EU passport will no longer be valid, but a health certificate will be required. Pets from Northern Ireland are not covered by these requirements as they are considered to be intra-community.
Luggage
The luggage of passengers arriving in Spain from the United Kingdom is subject to customs control on arrival and the Guardia Civil may carry out physical checks on the luggage.
There are restrictions on animal and plant products in the European Union to prevent the entry of pathogens and diseases. With regard to plant products, it should be noted that the entry into the European Union of plants from third countries is prohibited without a phytosanitary certificate (seeds, plants, fruit, vegetables, flowers, etc.).
Regarding products of animal origin (meat, milk and meat products, fish products, etc.), their introduction into the European Union is prohibited. Meat, milk and meat products and milk from the United Kingdom are prohibited in all cases
Exceptions: Powdered infant milk, infant food and special foods required for medical reasons provided that their combined weight does not exceed 2 kg per person, that they do not require refrigeration before consumption, that they are packaged proprietary products and that their packaging is intact, unless they are in use.
We hope, this information (updated on 18. January 2021) is useful for you if you are planning to come to Malaga during the next few weeks. Stay healthy and hopefully we can welcome you back soon!